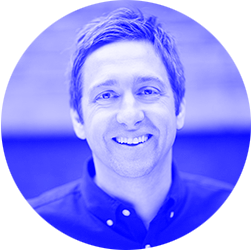 Hey, I'm Spencer. I've been working as a designer for over 20 years, making lively and meaningful work for brands both big and small in almost every industry. Formerly Creative Director at The Pink Group, my focus is now as a brand identity consultant.
Agency service at a fraction of the cost.
Agencies are great. But they are expensive. I should know as I've worked in few. I only charge for my individual time, so I can trim off all the bulk from agency fees whilst delivering the same high quality creative.
Honesty is the best policy.
I'm not a fan of jargon. When it comes to talking about strategy or design theory, I like to keep it simple and prefer straight-talking. My knowledge is extensive but it's shared without all the unnecessary waffle.
I've been working as a designer for over 20 years, so I've had a lot of time to perfect how I capture the essence of a brand with exceptional strategic thinking and design execution.
All the right connections.
I don't claim to do everything. And I don't want to. I partner with many talented copywriters, illustrators, photographers, web developers, motion designers and strategists. So if your project needs a little something extra, I have the perfect people for the job.
A creative process that delivers results.
Successful projects come from developing great understanding from the start. I take the time to get to know you and your business and what it is you want to achieve. From this we can then analyse and define everything that you want your brand to stand for. I will then design an engaging visual system that will leave you and your audience delighted.
"Spencer started doing creative and branding work for me in 2009, and his work was exquisite... so exquisite, in fact, that I've engaged with him in every single place I've worked since. He's never failed to deliver. Based upon his uncanny ability to create branding that will deliver results for your company (even if you can't articulate what you need), I recommend him without reservation. By the way, I have it on good authority that he'll give you a discount if you speak to him using nothing but Anchorman quotes. Stay classy, Spencer."